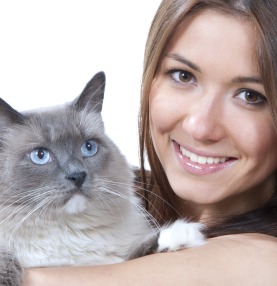 How much does Mariah Carey spend on her pets?
What does estate planning have to do with your pets?
You're probably already acquainted with the basics of estate planning: the importance of a Will, Power of Attorney, a Living Will as well as the significance of settling your taxes, planning ahead for your estate when you are gone, and so forth.
With all of that meticulous planning, where do your beloved pet animals fit into the equation of your estate plan? What will happen to your cat, dog, snake, bird or any other animal you may inherit, adopt or buy in the future?
Is anyone else besides you or your family members attuned to your pet's needs, daily nutrition schedule, likes/dislikes, allergies, medical conditions, etc?
This is why estate planning for pets is so important, and one that may not have crossed your mind until now.
Much like planning a Will or a Power of Attorney, estate planning for your animal companions requires that the proper legal documentation be in place should anything happen to you (the Pet Owner).
This is where a Pet Will TM comes in; a Pet Will allows you to provide for all of the proper documentation regarding your pets (both past and future) and have all of the legal documentation will which allow someone else to inherit your pets.
A Pet Will TM is an in-depth document enabling you to do the following:
Appoint a Pet Guardian of your choosing

Set aside care funds for your pet(s)

Appoint Alternate Pet Guardians

Set instructions regarding the healthcare of your pets

Arrange instructions for your pet(s)' veterinarians, groomer, pet walkers, etc.

Financially compensate your Pet Caregivers

List any final instructions regarding Euthanasia or the death of your pet(s)
Additionally, if you're rich (or just a fur mom) you probably lavish your pets with both praise and money. Checkout the whopping amount of money Mariah Carey spends on her dogs (they get treated better than their human counterparts). Read about it here.
You can read more about Pet Wills TM HERE.