Knowledge Centre
Founded by a Canadian lawyer, FormalWill.ca is Canada's #1 online resource for estate planning. Everything you need to get started on your estate plan is here. Read up on helpful articles related to estate planning documents, tax and retirement planning, life insurance and even estate planning for pets. You can browse through the informative articles and find tips and information for preparing your own estate plan. You can also create your online Will, Power of Attorney, Living Will or Pet WillTM affordably and at your own convenience.
Research estate planning by clicking on one of the categories below: Wills, Power of Attorney and Living Wills, Retirement Planning, Tax Planning, Life Insurance and Pet Planning.
To dive in and GET STARTED on your estate planning documents, simply register with us for free by clicking on the blue "Sign Up/Log In" button in the top right-hand corner. Join the thousands of satisfied customers who have completed their legal documents with us. You can Sign Up in seconds and go through our online order form for free.
About FormalWill
Welcome to Canada's #1 Estate Planning website
FormalWill.ca is operated by FormalWill Inc., a federally incorporated Canadian corporation. FormalWill.ca was founded by a Canadian lawyer as a create-your-own Will site that caters to those wishing to create an inexpensive legally-binding Canadian Will in minutes from the comfort of their own home or office. If your situation is relatively straight-forward or you do not have the time or money to meet with a lawyer, FormalWill.ca is right for you.
Creating a Legal Will is an absolute necessity for you if you:
Are married
Have minor children
Are elderly
Would like to ensure that your assets are left to the right beneficiaries (heirs)
Dying without a formal will can place an unnecessary burden on your loved ones. Your children and loved ones will have to deal with a complicated and expensive situation, and potentially spend years fighting over your estate. Spare your loved ones this hassle by starting your Will today.
Many people want to create their own Will but the task appears daunting. FormalWill.ca's easy to use technology guides you through some important questions, processes your answers, and instantly produces your Will. All without the time and cost associated with consulting a lawyer.
As Seen On
Legal Advice
Get legal advice about your estate document(s) for one low fixed price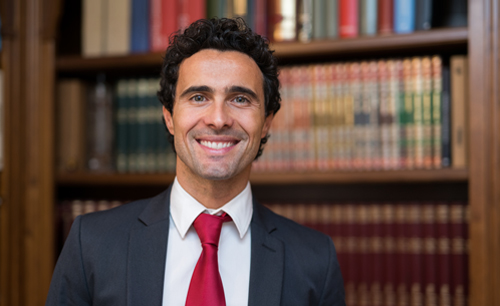 Testimonials
I was concerned about ordering my will online, but I felt reassured by the fact that it was cheaper to create a will online rather than through a lawyer. What I was told would happen, did happen. I created my will in less than a half and hour and my husband and I don't have to worry in case something happens to my husband I. The finished product is authentic and we received it right away! - Yasmine R.
» Read All