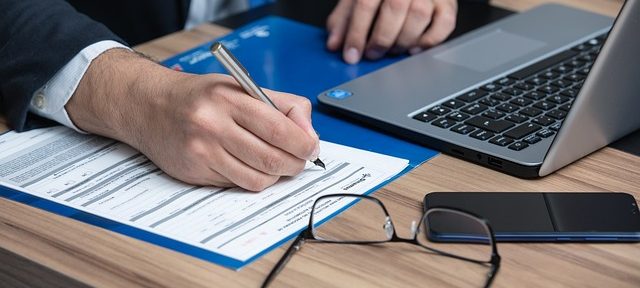 Canada: The Complete Guide to Power of Attorneys
Thinking about the future is essential, and having a plan in place for unforeseen circumstances is equally important. One way to ensure your interests and well-being are protected is by setting up a power of attorney (POA) in Canada. In this comprehensive guide, we'll walk you through everything you need to know about power of attorneys in Canada.
What is a Power of Attorney (POA)?
Why is Having a Power of Attorney Important?
Who Can Make a Power of Attorney?
When Does a Power of Attorney Take Effect?
Registering a Power of Attorney
Avoiding Power of Attorney Abuse
What is a Power of Attorney?
A Power of Attorney is a legal document that grants someone else, known as the "attorney" or "agent," the authority to make decisions on your behalf. These decisions can range from financial matters to personal and healthcare choices, depending on the type of POA you choose.
Why is Having a Power of Attorney Important?
Life is unpredictable, and accidents or illnesses can happen when least expected. Having a POA in place ensures that someone you trust will be able to handle your affairs if you become incapacitated or unable to make decisions on your own. This legal instrument brings peace of mind, knowing that your interests are safeguarded.
Types of Power of Attorneys
General Power of Attorney (GPA): A General Power of Attorney grants your chosen representative broad powers to handle various aspects of your life, such as managing finances, making legal decisions, and handling business matters. However, it becomes void if you become mentally incapable.
Specific Power of Attorney: Unlike a GPA, a Specific Power of Attorney is limited to a particular task or time frame. For instance, you can grant someone the authority to sell your property on your behalf while you're out of the country.
Enduring Power of Attorney (EPA): An Enduring Power of Attorney remains valid even if you lose mental capacity. This type of POA is especially crucial for situations where you might develop a cognitive impairment, like dementia or Alzheimer's disease.
Who Can Make a Power of Attorney?
In Canada, anyone who is of legal age (18 or 19, depending on the province) and has the mental capacity to understand the nature and consequences of the document can create a valid POA. Mental capacity means being able to comprehend the decisions you are making and their implications.
Choosing the Right Attorney
Selecting the right person to act as your "attorney" is vital. This individual should be trustworthy, reliable, and capable of making decisions in your best interests. It can be a family member, a close friend, or even a legal professional. The "attorney" in this case is simply the person whom you have chosen to follow the wishes you have listed in your legal document.
When Does a Power of Attorney Take Effect?
A Power of Attorney can be designed to take effect immediately upon signing (current POA), or it can be set to come into effect at a future date or upon the occurrence of a specific event (springing POA). Springing POAs are commonly used when you want the document to be activated only if you become mentally incapacitated.
Revoking a Power of Attorney
As the grantor, you have the right to revoke or cancel a Power of Attorney at any time, provided you have the mental capacity to do so. If you decide to revoke the POA, it's essential to notify the concerned parties in writing and ensure the original document is destroyed.
Registering a Power of Attorney
In some Canadian provinces, you may have the option to register your Power of Attorney with the relevant government agency. Registering can help prevent fraud and provide a more straightforward process for your attorney to prove their authority when dealing with financial institutions or other third parties.
Avoiding Power of Attorney Abuse
While the majority of attorneys act responsibly, instances of abuse or mismanagement can occur. To prevent this, you should stay in regular communication with your attorney, appoint a backup attorney, and consider involving a legal professional to oversee their actions.
Setting up a Power of Attorney is a crucial aspect of future planning. It empowers you to choose someone you trust to make decisions on your behalf if you ever become unable to do so. By understanding the types of POAs available, selecting the right "attorney", and being aware of your rights, you can ensure that your interests are protected and your wishes are honored. This helps to ensure that your Power of Attorney is correctly drafted and complies with the laws in Canada.