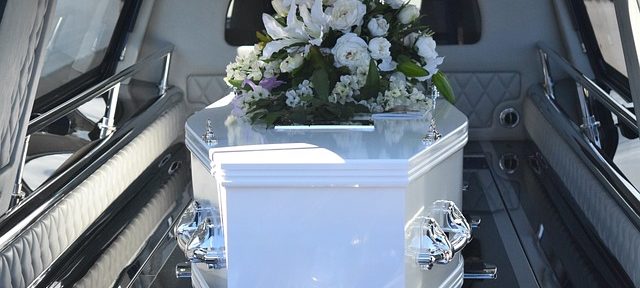 Funeral Options: Funerals or Burials in Canada?
In today's world, planning a funeral or a burial is a highly personal process that can reflect the unique life, beliefs, and wishes of the deceased. In Canada, a country known for its rich cultural diversity and respect for individual preferences, there are numerous options to consider when it comes to funerals and burials. This comprehensive guide will explore the various choices available, from traditional burials to innovative and eco-friendly alternatives.
Traditional Funeral Services
Traditional burial services in Canada encompass a wide range of options including casket selection, cemetery plot, headstone, and memorial ceremony. Whether choosing an in-ground burial or above-ground entombment in a mausoleum, these services provide a timeless and classic choice.
Funeral homes offer comprehensive support for families, taking care of everything from embalming and viewing to funeral ceremonies. They can help with various religious or non-religious rituals, reflecting the beliefs and wishes of the deceased.
Cremation Services
Cremation has become increasingly popular in Canada, offering a more affordable and flexible alternative to traditional burial. Urns can be interred, kept at home, or scattered in a meaningful location. Some even choose to incorporate ashes into jewelry or art.
Green and Eco-Friendly Burials
For those concerned about environmental impact, Canada offers various eco-friendly options. From biodegradable caskets to natural burial grounds that forgo embalming, these options minimize ecological footprints.
Cultural and Religious Practices
Canada's multicultural society ensures that cultural and religious traditions are respected. Various communities have specific funeral rites and burial practices, from Indigenous ceremonies to Sikh, Hindu, Muslim, and Christian traditions.
Military and State Funerals
Members of the Canadian Armed Forces and distinguished individuals may be eligible for special funerals with honors, reflecting their service and contributions.
Alternative Memorial Options
From online memorials to memorial trees and benches, there are numerous ways to celebrate a life uniquely. These alternatives can be personalized to capture the essence of the deceased.
Cost Considerations and Financial Assistance
Funeral costs can vary widely in Canada. Understanding the different elements, from casket to plot, can help in budgeting. Various provinces also offer financial assistance for low-income families.
Pre-planning and Funeral Insurance
Planning ahead is an opportunity to ensure wishes are met and relieve family members of decision-making during a difficult time. Funeral insurance can provide additional peace of mind.
Legal Requirements and Documentation
Understanding the legal aspects of funerals and burials in Canada is essential. Requirements include death certificates, burial permits, and compliance with local regulations.
Canada's respectful and diverse approach to funerals and burials provides a fitting tribute for every individual. Whether seeking information for pre-planning or navigating this process during a challenging time, this guide offers comprehensive insight into the many choices available in this beautiful country.