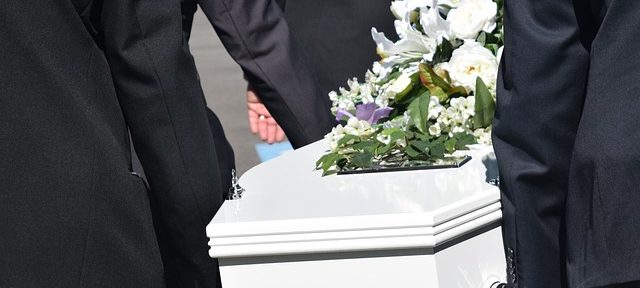 Top Funeral Services Providers in Canada
It's not the most pleasant thing to thing about: would a casket or burial look better at your funeral? People don't like thinking about making arrangements for their own funeral. Just like Will creation, it is something that you shouldn't put off. It will spare headaches and confusion for your loved ones if you have everything pre-planned. When a loved one passes away, the last thing one wants is the stress of organizing their final send-off. This guide sheds light on the top providers of funeral services in Canada.
Read about the top choices for funeral services in Canada in our list below.
1. Arbor Memorial
This is a leading name in funeral and cremation services across Canada. Established in 1947, their comprehensive services range from pre-planning funerals to cemetery and memorialization facilities.
Standout Feature: Arbor Memorial offers 'Reflections' — a special ceremony that personalizes the memory of the deceased with anecdotes, pictures, and mementoes.
2. Mount Pleasant Group
Operating primarily in the Greater Toronto Area, Mount Pleasant Group has a heritage spanning over a century. Known for their compassionate and professional services, they cater to diverse cultural and religious needs.
Standout Feature: Their 'Online Tributes' allow families to create a digital memorial space where friends and family can pay their respects remotely.
3. Dignity Memorial
Dignity Memorial stands out for its vast network of funeral homes, crematories, and cemeteries across Canada. Their services are imbued with professionalism and empathy.
Standout Feature: They offer 'Bereavement Travel Services,' assisting family members with travel arrangements to attend the funeral.
4. Park Lawn Corporation
A Toronto-based company, Park Lawn Corporation operates multiple funeral homes and cemeteries across Canada. Their approach is deeply rooted in understanding the uniqueness of each life and celebrating it accordingly.
Standout Feature: Their 'Aftercare Services' provide grieving families with essential resources and support post-funeral.
5. Funeral Co-operative of Ottawa
As a co-operative, this Ottawa-based provider ensures services are community-driven and reasonably priced. Funeral Co-operative of Ottawa takes pride in being transparent, ensuring families make informed choices.
Standout Feature: The co-operative model ensures that profits are reinvested into the community, ensuring continual improvements in services.
6. McKenzie Funeral Services
Vancouver's McKenzie Funeral Services are known for their personal touch, ensuring that each funeral is a true reflection of the person's life. Their services encompass various traditions, faiths, and customs.
Standout Feature: McKenzie offers 'Eco-friendly Green Burials' for those looking for environmentally sensitive options.
7. Country Hills Crematorium
Serving the Calgary region, Country Hills Crematorium specializes in providing dignified cremation services. Their compassionate approach is deeply valued by the communities they serve.
Standout Feature: They have a multi-faith chapel, accommodating various cultural and religious rites associated with cremation.
Making the Right Choice
Obviously, selecting a funeral or cremation service goes beyond the cost evaluation. It's about understanding that the service provider aligns with the family's wishes and the deceased's preferences. Each of these funeral service providers brings a unique approach to end-of-life services.
Before making a decision, consider touring the various facilities, get an in-depth understanding of the services they offer, and gauge the costs offered by each provider. Grief is a challenging phase, and the right service provider can ensure that the journey is made slightly more bearable.
Life deserves a dignified closure. As you contemplate selecting a funeral or cremation provider in Canada, this guide should provide you with a basic understanding of the services these providers offer.