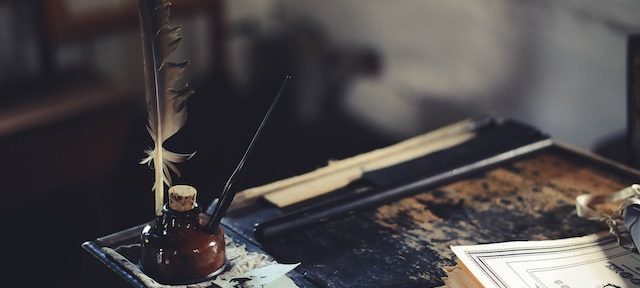 FormalWill.ca: The Best Online Will Writing Service
Writing a will is a task that many of us put off for far too long. It's often seen as a complex, time-consuming, and expensive process. However, the importance of having a will that clearly expresses your wishes cannot be overstated. That's where FormalWill.ca comes into play, making the entire process smooth, user-friendly, and affordable. Here's why FormalWill.ca stands out as the best online will writing service available.
Ease of Use
In today's digital age, convenience and simplicity are at the core of what consumers demand, and FormalWill.ca meets these expectations head-on. The platform offers an intuitive interface that guides you through the process step by step, asking pertinent questions and providing clear explanations.
Even those with no legal background can navigate the platform with ease, making the daunting task of will writing accessible to all. With tools and one-click selections, users can complete a comprehensive and legally sound will in just a few minutes.
Cost-Effective Solutions
Traditional will writing often involves hefty legal fees and multiple visits to an attorney's office. FormalWill.ca provides a solution that is not only efficient but also highly affordable. With various packages available, there is an option to suit every budget.
Moreover, the transparent pricing policy ensures that you know exactly what you're paying for, eliminating hidden fees and unexpected costs.
Legally Sound Documents
FormalWill.ca's documents are crafted by a team of experienced legal professionals who ensure that the wills meet the legal requirements of Canadian law.
Personalized Assistance
While the platform's design aims to make the process as straightforward as possible, sometimes, you may need personalized assistance. FormalWill.ca offers a customer support system that includes chat support, phone calls, and email correspondence.
Whether it's a general inquiry or a specific question, their professional support team is ready to assist, providing a level of personalized attention that distinguishes FormalWill.ca from other online platforms.
Security and Privacy
In handling sensitive information, FormalWill.ca adheres to stringent security protocols to ensure that your personal data is protected. FormalWill employs cutting-edge encryption technologies and robust privacy policies, treating your information with the utmost confidentiality and integrity.
Continuous Updates and Access
Life changes, and so do your wishes. FormalWill.ca understands this, offering the ability to make updates to your will as often as you need. The platform also provides secure cloud storage, ensuring that you have access to your documents anytime, anywhere.
Additional Services
Beyond will writing, FormalWill.ca offers a suite of related legal services, such as Power of Attorney and Living Will documents. By bundling these services, they provide a comprehensive solution for end-of-life planning, allowing you to manage all your legal documents in one place.
Educational Resources
Education empowers people to make informed decisions. FormalWill.ca offers a wealth of resources, including blogs, guides, and video tutorials, to educate users about the importance of wills, legal terminology, and more. This educational approach fosters a sense of trust and confidence in the services provided.
FormalWill.ca is leading the way in transforming the way we approach Will writing. By leveraging technology and legal expertise, FormalWill.ca has created a platform that demystifies the Will writing process, making it accessible, affordable, and reliable.
With its commitment to customer satisfaction, adherence to legal standards, comprehensive offerings, and a focus on security and education, FormalWill.ca stands out as the best online Will writing service in the market today.
It's time to take control of your legacy, and FormalWill.ca offers the perfect platform to do just that. Whether you are writing a will for the first time or updating an existing one, you'll find no better place to turn than FormalWill.ca.