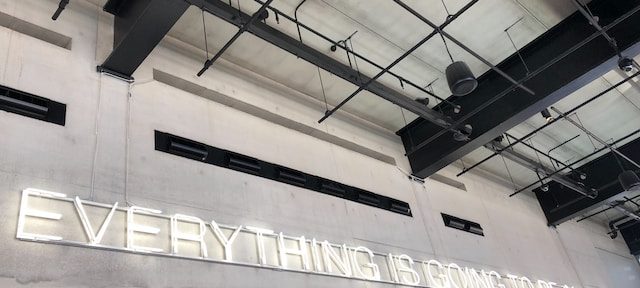 Everything You Need to Know About Creating a Will in Canada
Everything you need to know about the basics of drafting up a Last Will is in this article. Creating a will is a crucial step in ensuring that your assets and belongings are distributed according to your wishes after your passing. In Canada, having a well-crafted will can provide peace of mind to both you and your loved ones, knowing that your estate will be handled as per your instructions. In this comprehensive guide, we'll walk you through the essentials of creating a will in Canada, including the legal requirements, key components, and the importance of seeking professional advice.
Understanding the Basics (here is everything you need to consider):
What is a Will?
A Will, also known as a "Last Will and Testament," is a legal document that outlines how you want your assets, property, and personal belongings to be distributed after your death. It allows you to appoint an executor who will be responsible for carrying out your wishes and handling the administration of your estate.
What are the Legal Requirements for a Will to be Valid?
To be valid in Canada, a will must meet certain legal requirements:
Testamentary Capacity: You must be of sound mind and at least 18 years old to create a will.
Signature: The will must be in writing and signed by you (the testator) in the presence of two witnesses who are not beneficiaries and are not related to you or your beneficiaries.
Witness Signatures: The witnesses must also sign the will in your presence.
What are the Components of a Will?
Executor Appointment
When creating a will, one of the essential decisions you'll make is appointing an executor. The executor's role is to administer your estate, pay off debts, and distribute assets as per your instructions. Choose someone trustworthy, organized, and willing to take on this responsibility.
Beneficiaries
Your beneficiaries are the individuals or organizations who will inherit your assets and property. You can specify the beneficiaries' names or designate percentages of your estate to be distributed among different people or charities.
Guardianship for Minor Children
If you have minor children, your will provides an opportunity to name a guardian who will take care of them in the event of your death. This decision is crucial as it ensures your children's well-being and future.
Specific Bequests
Specific bequests are gifts of particular items or sums of money to individuals or organizations. You can include sentimental items, family heirlooms, or support a charitable cause through specific bequests.
Residual Estate
The residual estate is what remains after all debts, taxes, and specific bequests have been fulfilled. You can determine how the residual estate will be distributed among your beneficiaries or charitable organizations.
Alternate Plans
It's prudent to include alternate plans in your will to account for unforeseen circumstances. Designate backup beneficiaries and alternate guardians to ensure your wishes are fulfilled even if your initial choices are unable to fulfill their roles.
Why Creating a Will is Essential:
Control Over Your Estate
Creating a Will allows you to have control over how your estate will be distributed. Without a will, your assets may be divided according to the intestacy laws of your province, which may not align with your wishes.
Minimize Family Disputes
A clear and well-drafted will can help prevent family disputes over your estate. By leaving detailed instructions, you reduce the risk of disagreements among beneficiaries.
Protecting Minor Children
For parents with minor children, a will is crucial for ensuring your children's future is secure. Naming a guardian helps avoid legal battles and ensures your children are cared for by someone you trust.
Planning Opportunities
A carefully crafted will can help with tax planning, potentially reducing the tax burden on your estate and maximizing the assets available for distribution to your beneficiaries.
Updating Your Will
Life is constantly changing, and your will should reflect those changes. Major life events such as marriage, divorce, birth of children, or significant changes in your financial situation warrant a review and update of your Will. Everything should be evaluated, when it comes to updating your Last Will.
That is everything you need to know about the basics. Creating a will in Canada is a responsible and thoughtful way to plan for the future and protect your loved ones. By understanding the legal requirements, key components, and the importance of seeking professional advice, you can ensure that your estate will be distributed according to your wishes. Take the time to create a well-drafted Will, and regularly review and update it as circumstances change. With a carefully crafted Will, you can provide peace of mind to yourself and your family, knowing that your legacy will be preserved and managed as you desire.