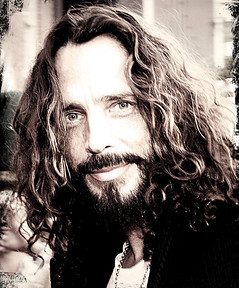 The widow of musician Chris Cornell and the $20 million dollar estate
Chris Cornell was a well-known American musician and singer-songwriter, best known as the lead vocalist for the bands Soundgarden and Audioslave. When he passed away in 2017, he left behind a significant estate that became the subject of a legal battle.
After Cornell's death, his widow, Vicky Cornell, was named the executor of his estate, which was estimated to be worth around $20 million. However, Cornell's children from a previous marriage, Lily and Christopher, filed a lawsuit against Vicky, alleging that she had mismanaged and stolen funds from the estate.
The lawsuit claimed that Vicky had withheld certain personal items of Cornell's from his children, sold Cornell's music catalog without their consent, and had also taken money from a charity foundation that was established in Cornell's name. Vicky denied the allegations and countersued, claiming that Cornell's children were spreading false information about her.
The legal battle continued for several years, with both parties making various claims and counterclaims. However, in 2020, the case was settled out of court, with Vicky and Cornell's children agreeing to a confidential settlement.
The settlement resolved the legal battle over Cornell's estate, and it is not known what the terms of the agreement were. However, the case highlighted the importance of having a clear and comprehensive estate plan, especially when there are multiple heirs involved.
We've often posted about the relatives and friends of late celebrities (such as Prince and Robin Williams), who have clashed with each other in court over vast sums of money. There's another battle brewing in court, and this time it's over the estate of late Chris Cornell, a musician from the band, Soundgarden: